This category has no events at the moment, but you can still find facilities and programs information below.
There's tons of other great stuff on calendar or facilities & programs as well.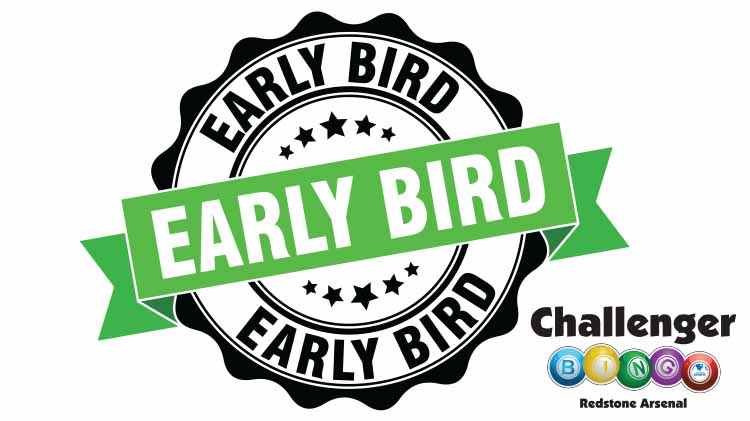 Challenger Bingo Early Bird Happy Hour
Challenger Bingo - 1500 Weeden Mountain Road Redstone Arsenal, Alabama 35898 United States Google Map
Join us at Challenger Bingo for Bingo 24 Happy Hour.
During Happy Hour all Bingo 24 wins from $50.00 to $500.00 will be doubled!
Tuesday - Friday, 4pm to 5pm
Saturday - Sunday 12pm to 1pm
Never tried Bingo 24? Just ask our helpful staff and they will get you started.