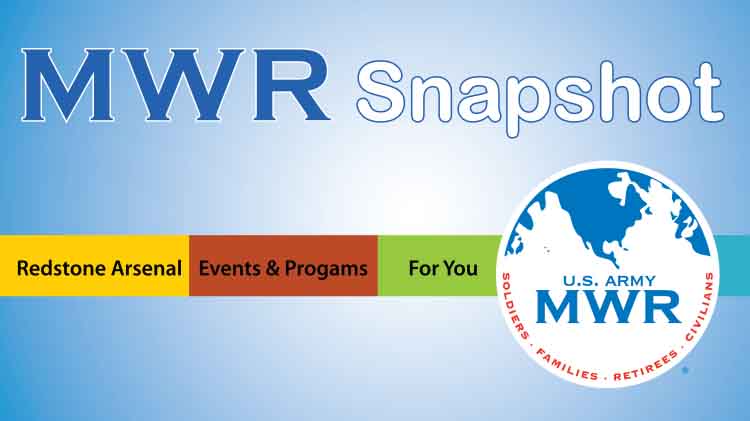 Sign- Up for our Weekly Snapshot or Get it Here!
Do you want to stay "in-the-know" with local community events and programs? If so, sign up for our weekly Snapshot highlighting Redstone Arsenal Family and MWR upcoming featured events and programs.
Every Thursday, we will feature the current weekly happenings.
Check out this weeks
Registration Info
Register to receive our "Weekly Snapshot" via email.
Click the "email us" button below and let us know that you would like to receive our weekly MWR Snapshot.